We are open for regular classes in September!
Check out our Live Zoom Classes, Facebook, Instagram and our YouTube Channel.

Duke City Fencing is Albuquerque's dedicated club for sport fencing.

We are a full service club offering lockers, a complete armory for weapon repair, six electric strips, private or group lessons and many other amenities.


Getting Started in Fencing
Duke City Fencing has fencing classes for children and adults!
We offer
Drop-In Lessons
with Coach Andy, perfect for adult beginners. Our
Mini Musketeers
class is for children ages 6 - 9, and our
Intro to Fencing
class is for older kids ages 9 - 15.
Your first class with us is free for first-time fencers! All equipment is provided, and no experience is required. We also offer family and sibling discounts.
A Lifetime Sport

Fencing is a sport for all ages. Many of our younger fencers started with us when they were in elementary school and pursued fencing with us through high school and on into college. On the other hand, most of our coaches started fencing as adults, went to tournaments, began helping out with coaching and developed their skills from there.
Click below to watch a "Why I Like Duke City Fencing video!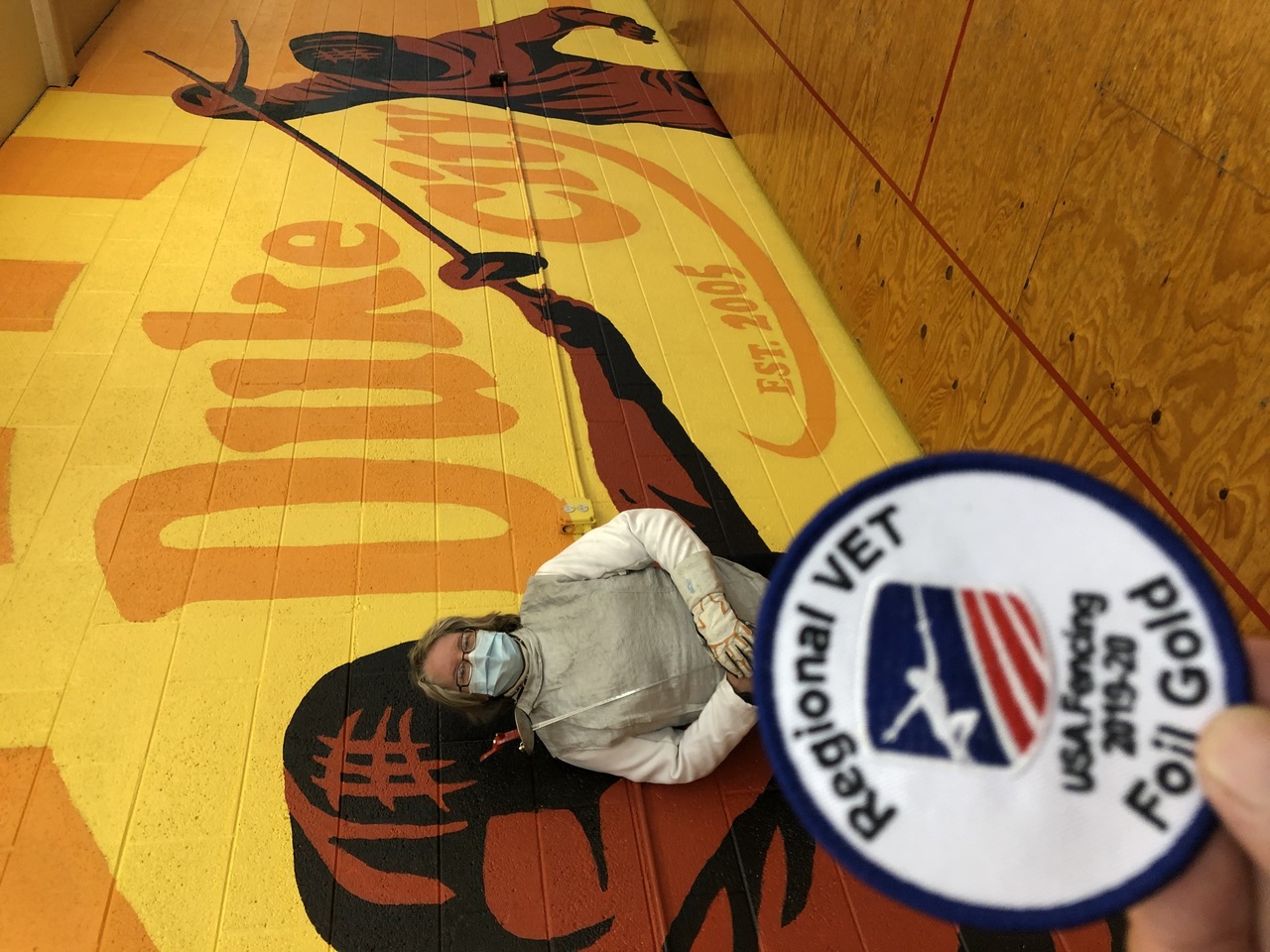 Congratulations to Allison T. -- The GOLD Medalist Patch Winner for her 2nd year in a row for Region 4 (CA, NV, AZ, NM, UT and CO) for Veteran Women's Foil.
Way to go!

Open regular hours

Footwork Schedule for September: 4th, 11th, 18th and 25th.
Congratulations to Jackson R. -- The GOLD Medalist Patch Winner for Region 4 (CA, NV, AZ, NM, UT and CO) in Youth 12 Men's Epee and Saber for the 2019-20 Season.

Way to go!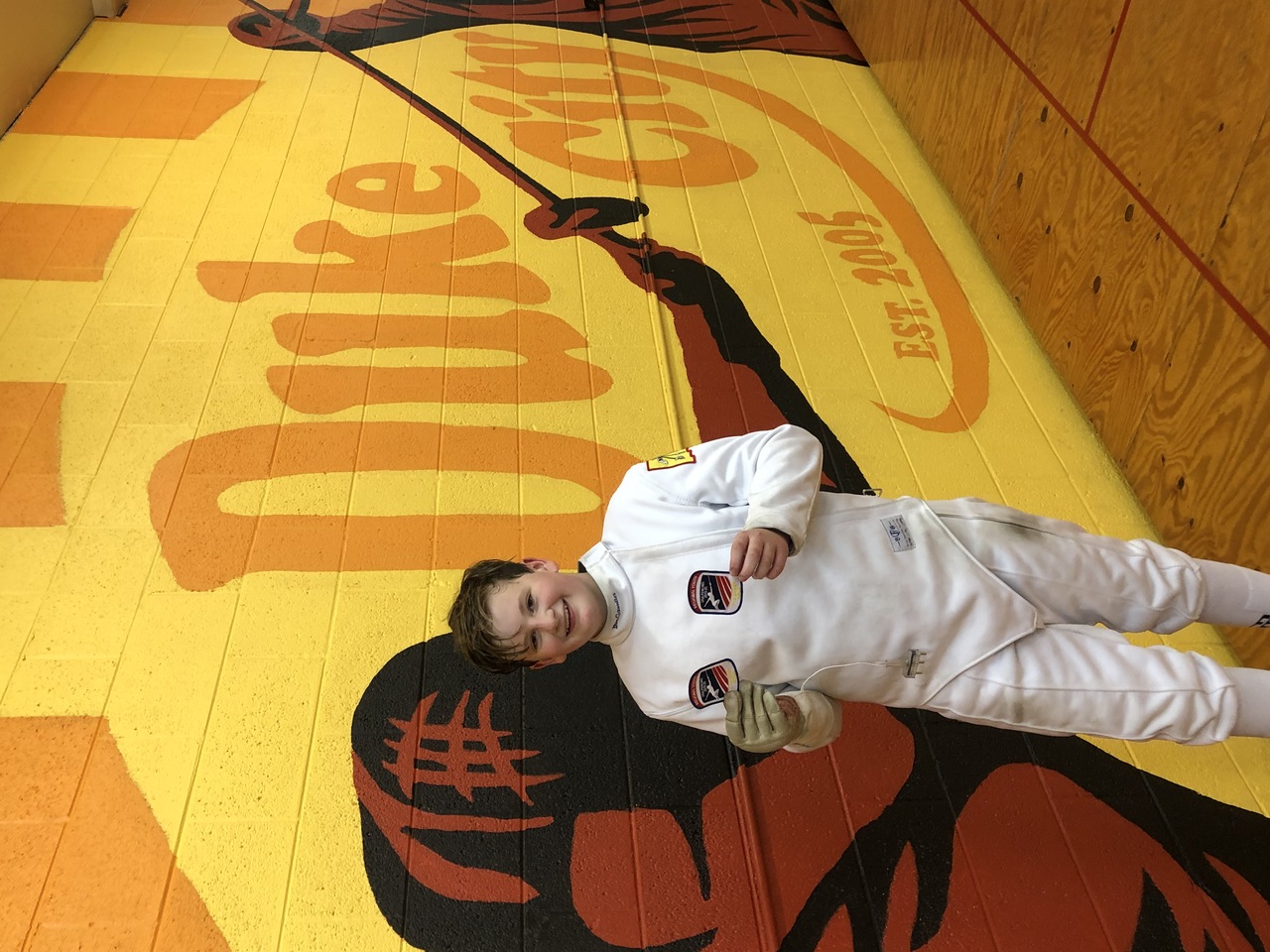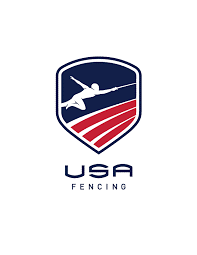 Questions about national tournaments or USA Fencing Membership? Click on the logo!
Upcoming Travel

Events
I-25 Open and Youth - 12 September 26th

Come Visit Us
2840 Girard Boulevard Northeast
Albuquerque, NM 87107
505 872 0048
REGULAR HOURS

Mon. - Fri. 3:30 pm - 8:00 pm
Sat. 10:00 am - 12:00 pm

Olympic Sport Epee Camp Final

July 25th

Albuquerque, NM
Our fencers drew a card at the beginning of camp to represent a country in our final event.

Each country card listed a current male and female fencer which our fencers researched and presented to the camp.

1. Reilly B. fencing for Romania
2. David W. fencing for France

3. Aiden J. fencing for Ukraine
4. Eri M.Y. fencing for Germany
5. Nick S. fencing for United States
6. Corbin S. fencing for Venezuela
7. Anna P. fencing for South Korea
8. Katie L. fencing for Brazil
Regional
Vegas Epee Only RYC/RJC

March 6th-8th
Las Vegas, NV

Y12 Men's Epee
3. Jackson R.

Y14 Men's Epee
14. Jackson R.

Junior Men's Epee
5. Reilly B.
29. Jackson R.

Arnold Challenge
March 6th-8th
Columbus, OH
Div II Women's Foil
14. Allison T.

Veteran Women's Foil
1. Allison T.

WAY TO GO ALLISON!!!